Manage the Entire Patient Life Cycle
Imagine if your website was smart enough to manage the entire Modern Patient Life Cycle from a single software tool.
The #1 Patient Acquisition Platform
Attract, Convert & Retain
173%


More Patients with DoctorLogic

Join the thousands of doctors who have grown their practice with DoctorLogic. Use this form to request your free demo and learn how our Best-In-Class, HIPAA-compliant Website Marketing Platform can help you attract, convert, and retain more patients than ever before.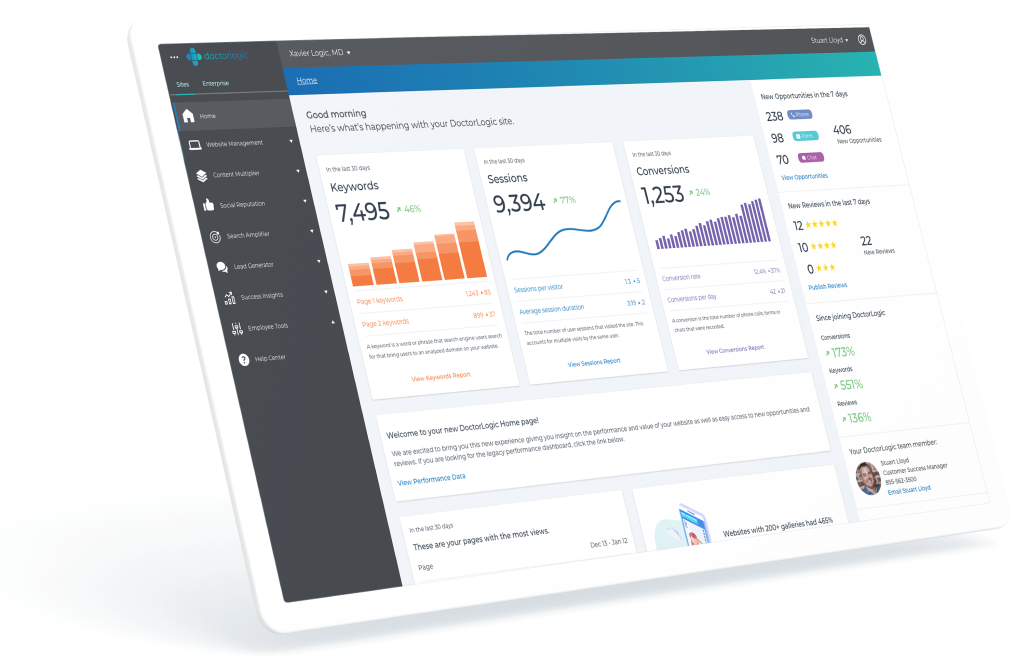 We Make Practices Grow
DoctorLogic by the Numbers
When it comes to SEO performance & lead generation, DoctorLogic websites continue to dominate the competition. We track every possible call, inquiry, and appointment from online sources for our doctors. As a result, we can measure our platform's performance in real-time. The stats below are averages from our practices that have been live for at least one year:
The DoctorLogic Advantage
One Website That Does EVERYTHING
Whether your aesthetics practice or Medical Spa is in need of one website or a thousand, DoctorLogic has the healthcare industry's most comprehensive, secure, & scalable Healthcare Marketing Platform specifically designed from the ground up for doctors.
Best-In-Class Websites
High-converting websites that look stunning & attract patients with ease
Super Premium SEO
Conversions, Crawlability,
Content, & Credibility
Content Marketing
Our experts create SEO-rich, fresh, quality content that you own!
Reputation Management
Request & respond to reviews from your patients in an instant
Social Management
Authentic content created & curated by our team of Marketing Experts
Paid Advertising
Our Google AdWords campaigns target thousands of high-converting keywords
Real-Time Scheduling
Supports real-time 3rd party scheduling with most EHRs
Virtual Consultations
Turnkey integrations for qualified virtual consultation vendors
Photo & Video Galleries
Easily incorporate imagery on your site to attract patients & build trust
Online Payments
Simplify and streamline patient payments to improve collections
Success Analytics
User-friendly Dashboards & Reporting to make success signals more apparent
EHR/PM Integration
Native integrations with several prominent EHRs & PM Platforms
Ready to book your demo?
Schedule a time with one of our Healthcare Marketing Experts to learn how we can help you join the thousands of doctors who have grown their practice with DoctorLogic.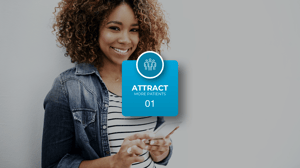 STEP 01
Attract More Patients
Grow your practice faster with Best-In-Class Websites, Super Premium SEO, Local Search Listings, Content Marketing Campaigns.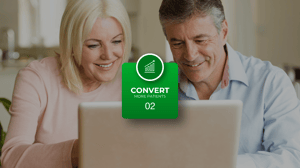 STEP 02
Convert More Patients
Convert more website visitors to leads with Photo & Video Galleries, Online Reviews, Call To Actions, Live Chat & Phone Tracking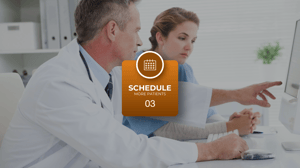 STEP 03
Schedule More Patients
Imagine your website with Appointments, Real-Time Scheduling EHR/PM Integration, Automated Reminders & Confirmations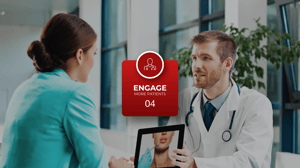 STEP 04
Engage More Patients
Engage your patients with Virtual Consultations, Two-Way Texting, Lead Management & Success Analytics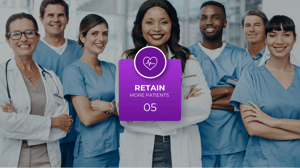 STEP 05
Retain More Patients
The best way to retain your patients is with Online Reviews, Reputation Management, Review Solicitations & Newsletters.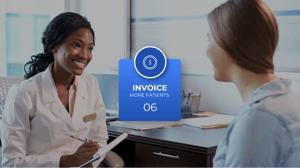 STEP 06
Invoice More Patients
Modernize your practice with Online Payments, Point of Care Payments, Flexible Payment Plans & Text To Pay.